The SUPAflat baby high chair – functionality, design, mobility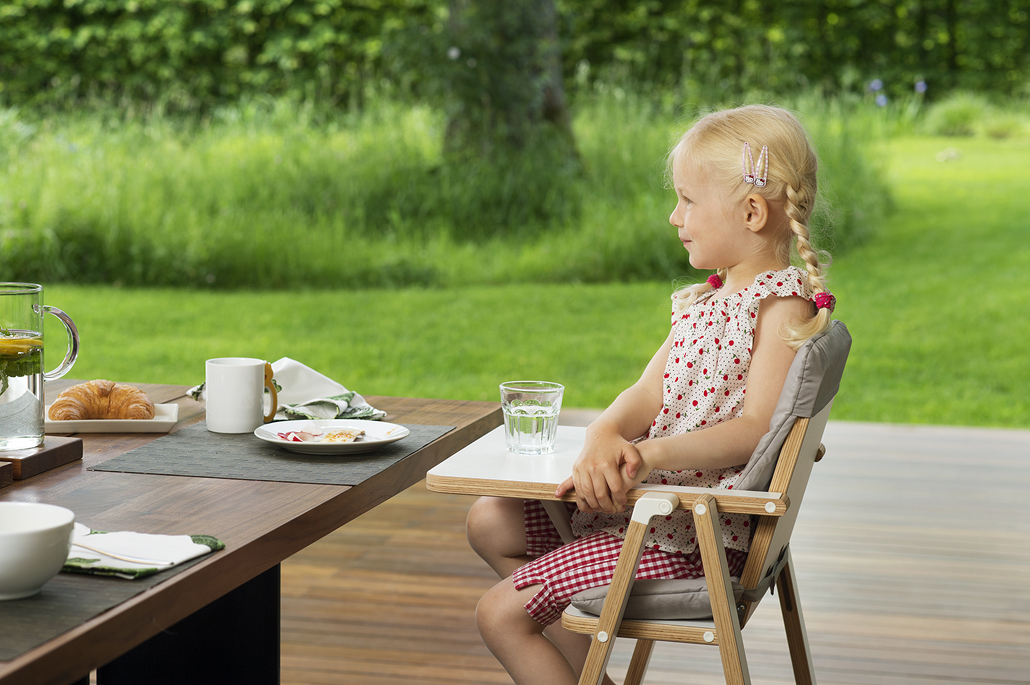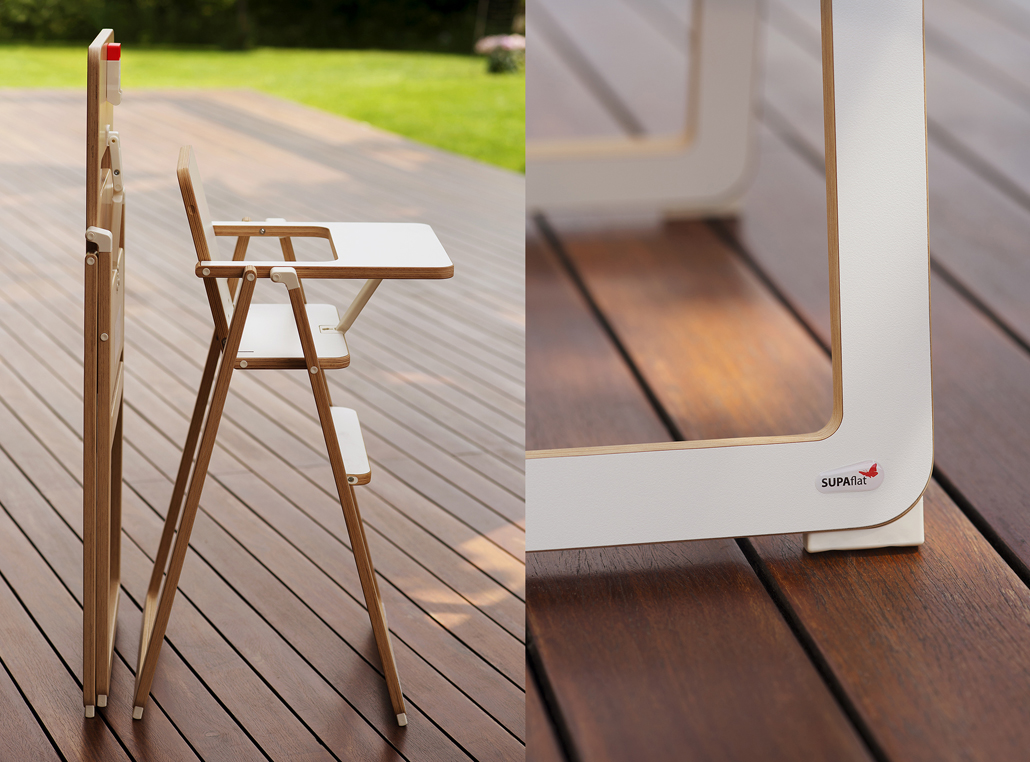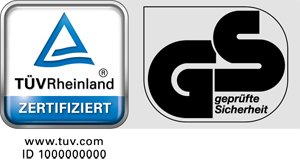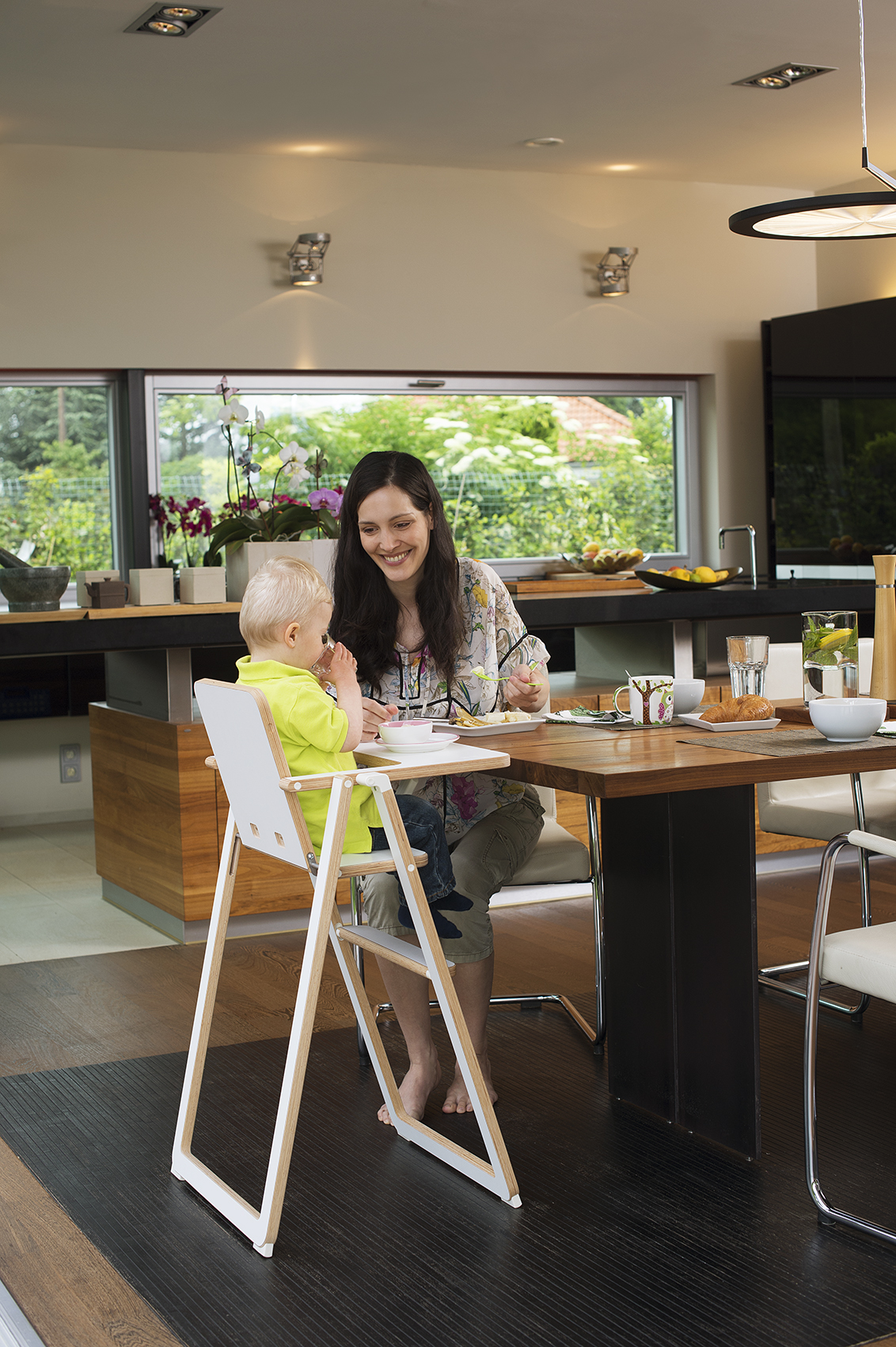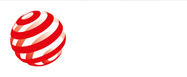 Design for modern needs
SUPAflat is the first baby highchair
designed for contemporary
interior and modern living.
Functionality and convenience
With a single click,
you could open and fold SUPAflat
to 4 cm thickness to maximize the space-saving.
Mobility and flexibility
SUPAflat fits into nearly all car trunks allowing
you to travel with it anywhere you want.

SUPAflat baby highchair has won the internationally
renowned Red Dot Award 2014 in the Babies
and Children category.
SUPAflat baby highchair has proudly won the internationally renowed Red Dot Award 2014 in the category of Babies and Children. The jury has highly commented it: "…the unique folding mechanism makes SUPAflat a piece of highly practical furniture. And with the minimalist design touch, it offers great style as well."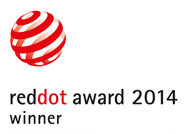 Profile
SUPAflat baby highchair is presented by smiling baby e.U., a dynamic start-up with a clear mission to develop innovative products for children combining practical functionality and modern design. The company owner DI Christopher Supa is working closely with world-renown designers and engineers together with European suppliers to deliver innovative products with high quality. Currently SUPAflat is being delivered through a pan-European distribution network, and it is undergoing a rapid geographical expansion into further regions..
Disclaimer
SUPA GmbH
Kronsaalsweg 29
22525 Hamburg, Deutschland
phone: +49-40-82 21 69 33 0
fax: +49-40-82 21 69 33 9
email: supaflat@smilingbaby.at
Handelsregister: Hamburg HRB 14 3471
Geschäftsführer: D.I. Christopher Supa
Umsatzsteuer-Identifikationsnummer: DE308701099
Inhaltlich Verantwortlicher: D.I.Christopher Supa